Having grown up in California the redwoods have always held a special place in my heart. If you've ever talked to me about California you've probably heard me profess "I miss big trees" (usually referring to the redwoods). So you can imagine my excitement when an opportunity arose to visit Redwood NP in late May 2017.
Redwood National Park was created in 1968, encompassing four smaller parks; Prairie Creek SP, Redwood SP, Del Norte SP and Jeddiah Smith SP, in order to preserve the immense redwood forests of far Northern California. There are two types of redwoods, Sequoia sepervinum (coastal) and the Sequoia gigantia (Sierra foothills, Yosemite & Sequoia NP), both only grow in a narrow band of land in California. The semp. are the tallest trees in the world (up to 380ft tall), while the gigan. are amongst the largest (up to 100ft around), both living thousands of years. Logging threatened to destroy these gentle giants, but thankfully they are now largely preserved for all to appreciate.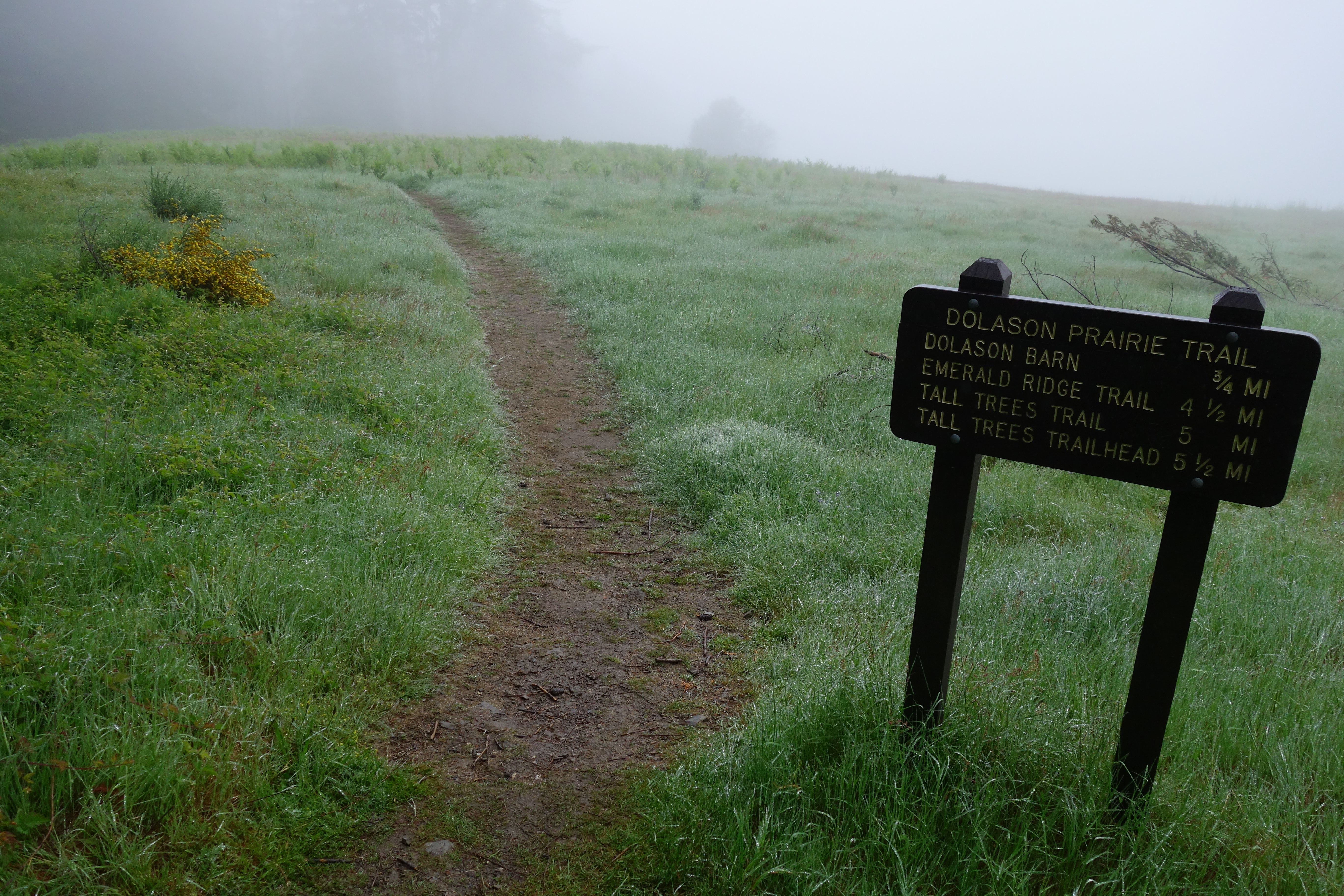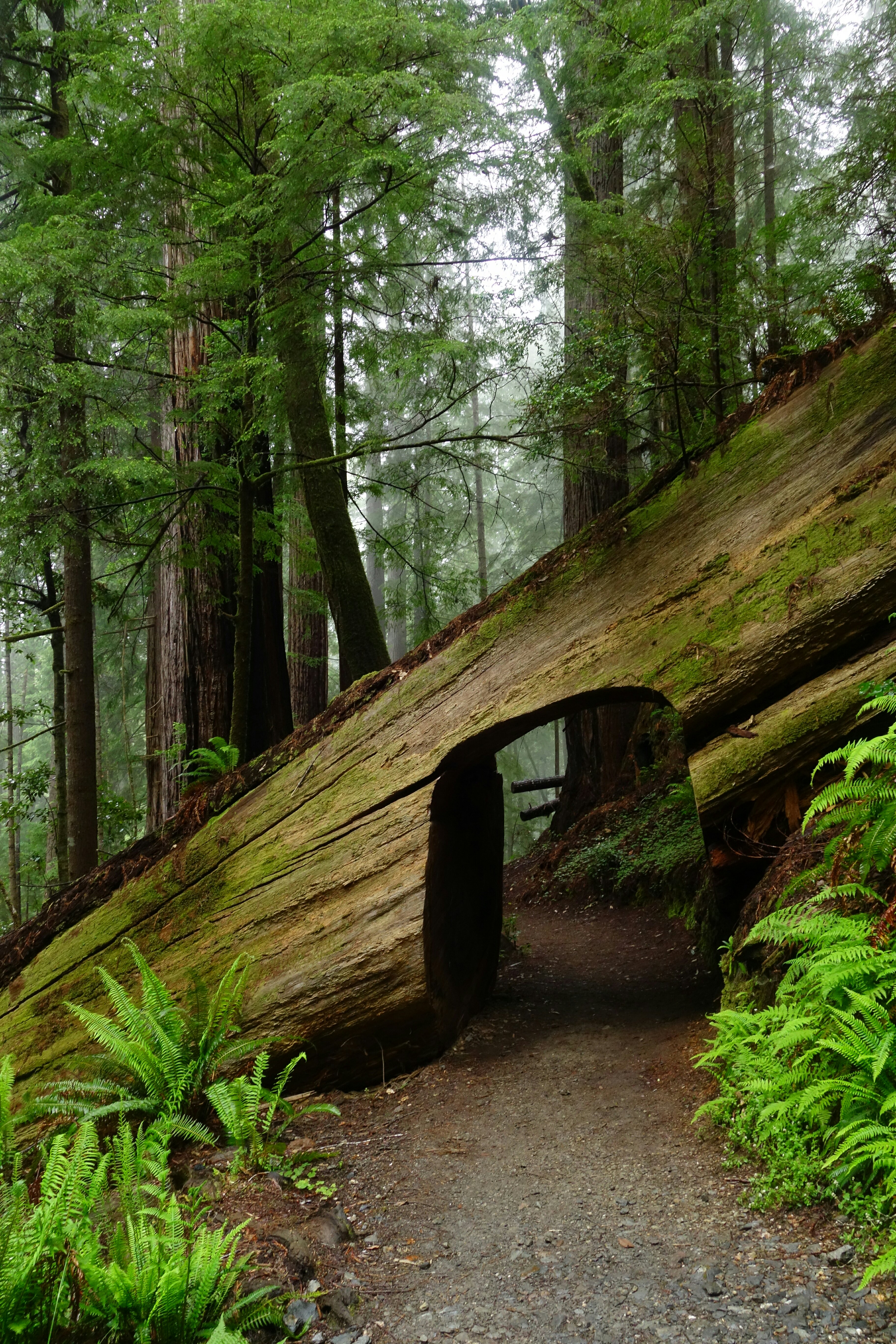 After a soggy night of camping in Prarie Creek SP my mom dropped me at the Dolason prarie th in a thick fog, appropriate. I cruised down, alternating between open prarie and second growth redwood forest, until I finally reached the Big Trees loop. Here, somewhere along the upper reaches of redwood creek, stands the tallest tree in the world (376ft), and it's not alone. This was my first taste of the lush old growth redwood forest, silent, majestic and awe inspiring. Then came obstacle #1, a early season ford of redwood creek (summer time there is a bridge). When they say creek, they mean 2-3ft deep, 30ft across and moving. Thankfully it went without issue and off down stream I jogged.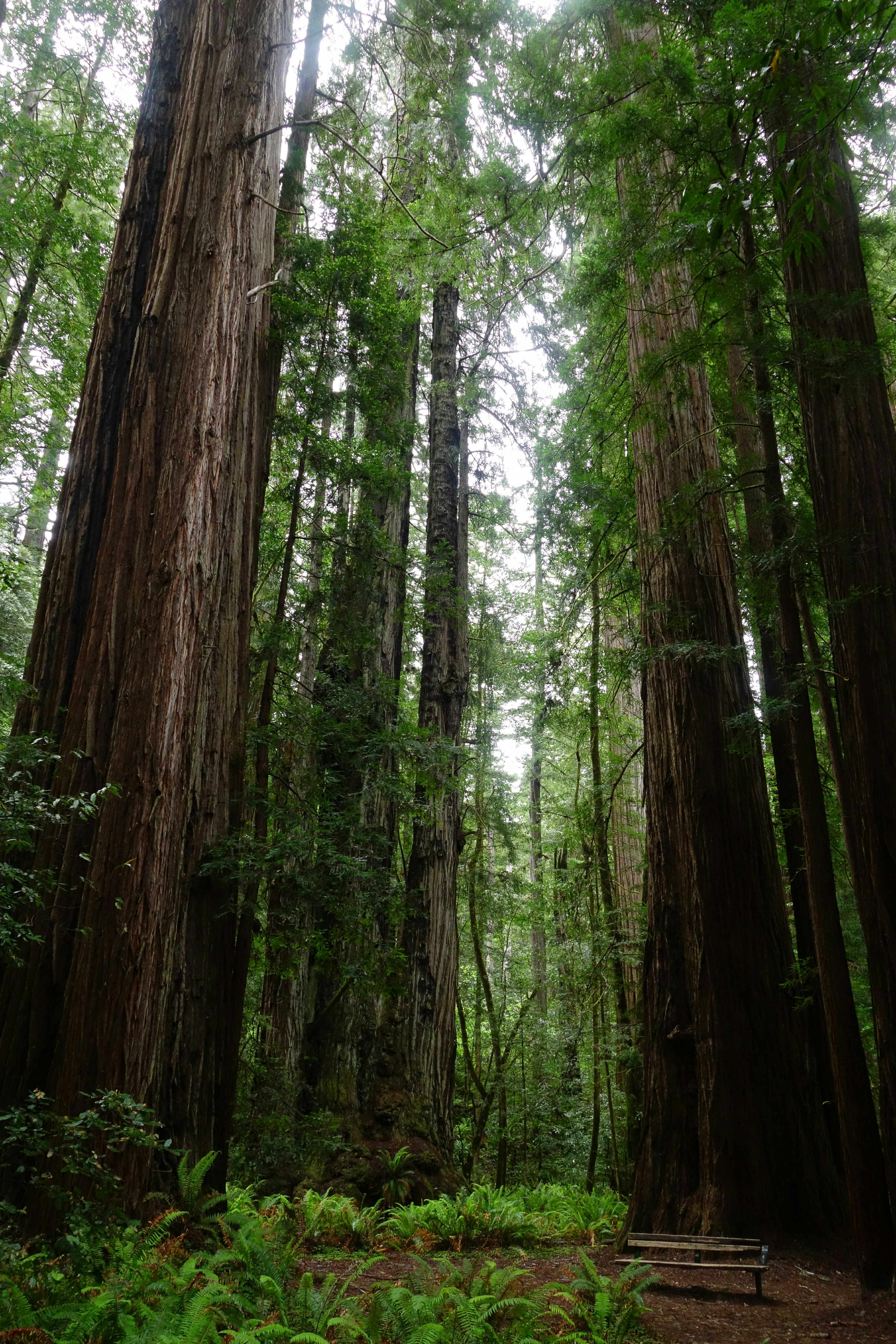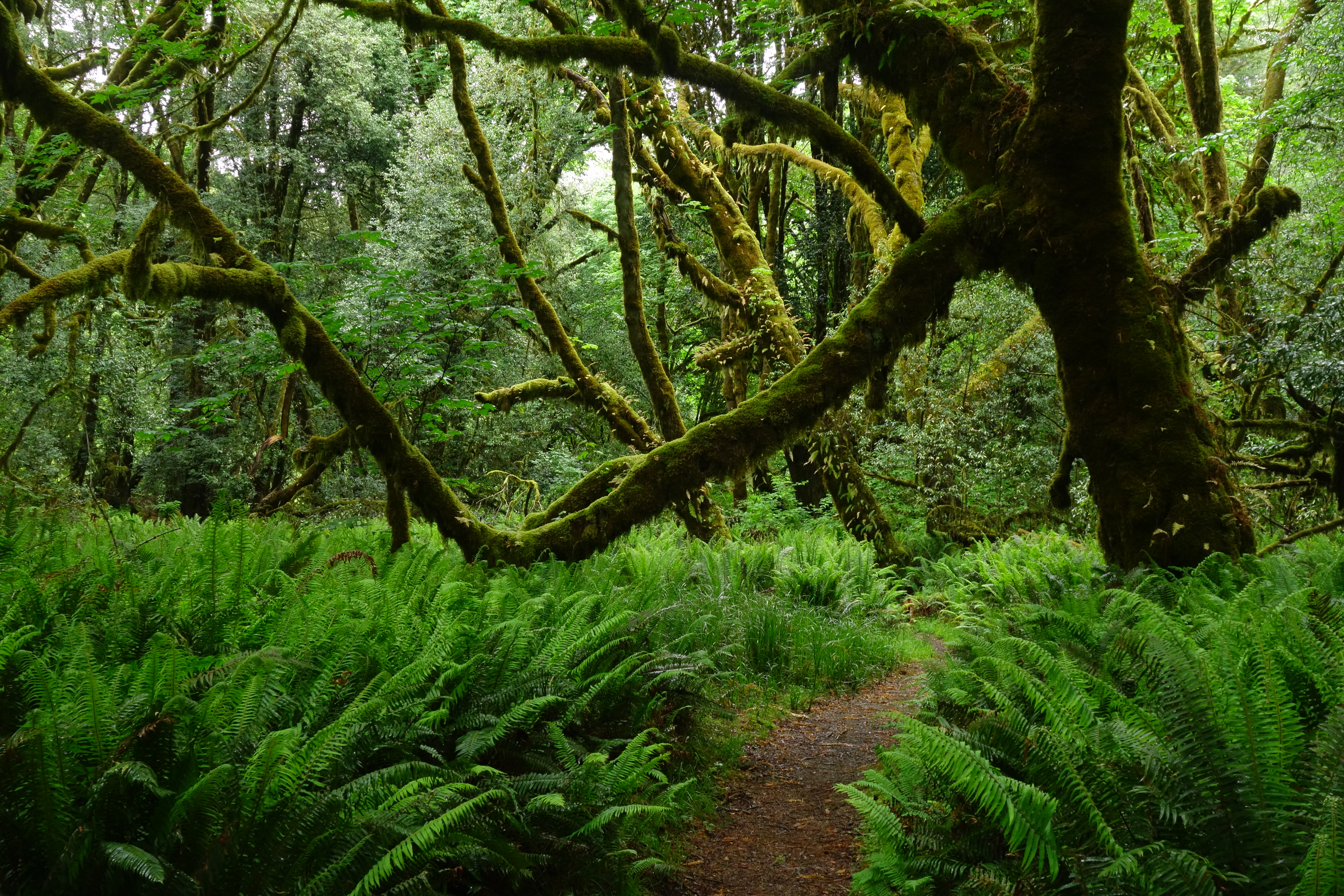 The trail along redwood creek is not heavily used and a little over grown, but a mostly runnable peaceful stretch of soft dirt along the creek. After another attention grabbing ford of the creek I jogged on through the parking lot and up a few miles of the douche grade Bald Hills road to the Lady Bird Johnson grove. The descent down the Berry Glenn trail was my favorite part of the run, smooth single track through lush towering old growth redwoods in complete silence. The next section along the Davidson/Elk Prarie/cathedral trails paralleled the road connecting two sections of the park, mellow and easy, past open meadows filled with Roosevelt Elk just lounging around.
I finally reentered the old growth forest, towering trees all around, a lush mat of ferns in the under story, past Big Tree (1500 years old), looping around the Prairie Creek trail and back to the James Irvine/Miners Ridge trails. As I climbed up the James Irvine trail I quickly left the road and crowds behind, again ascending into the solitude of the redwoods. I had originally intended to finish with the James Irvine into Fern Canyon, but was informed the road access was closed (it reopened that afternoon), so instead followed the undulating Miners Ridge trail down to Gold Bluffs beach. The day ended by throwing a rock into the ocean, source to sea across Redwood National Park had been a beautifully tranquil success, meeting my mother on the beach. Since my mother discovered they'd reopened Fern Canyon that day, we took a short side trip. Wow, wow, if elves and fairies were to live somewhere, Fern Canyon is the place. The canyons 20-30ft vertical walls are covered by a smooth carpet of ferns, giving the canyon an otherworldly isolated feel.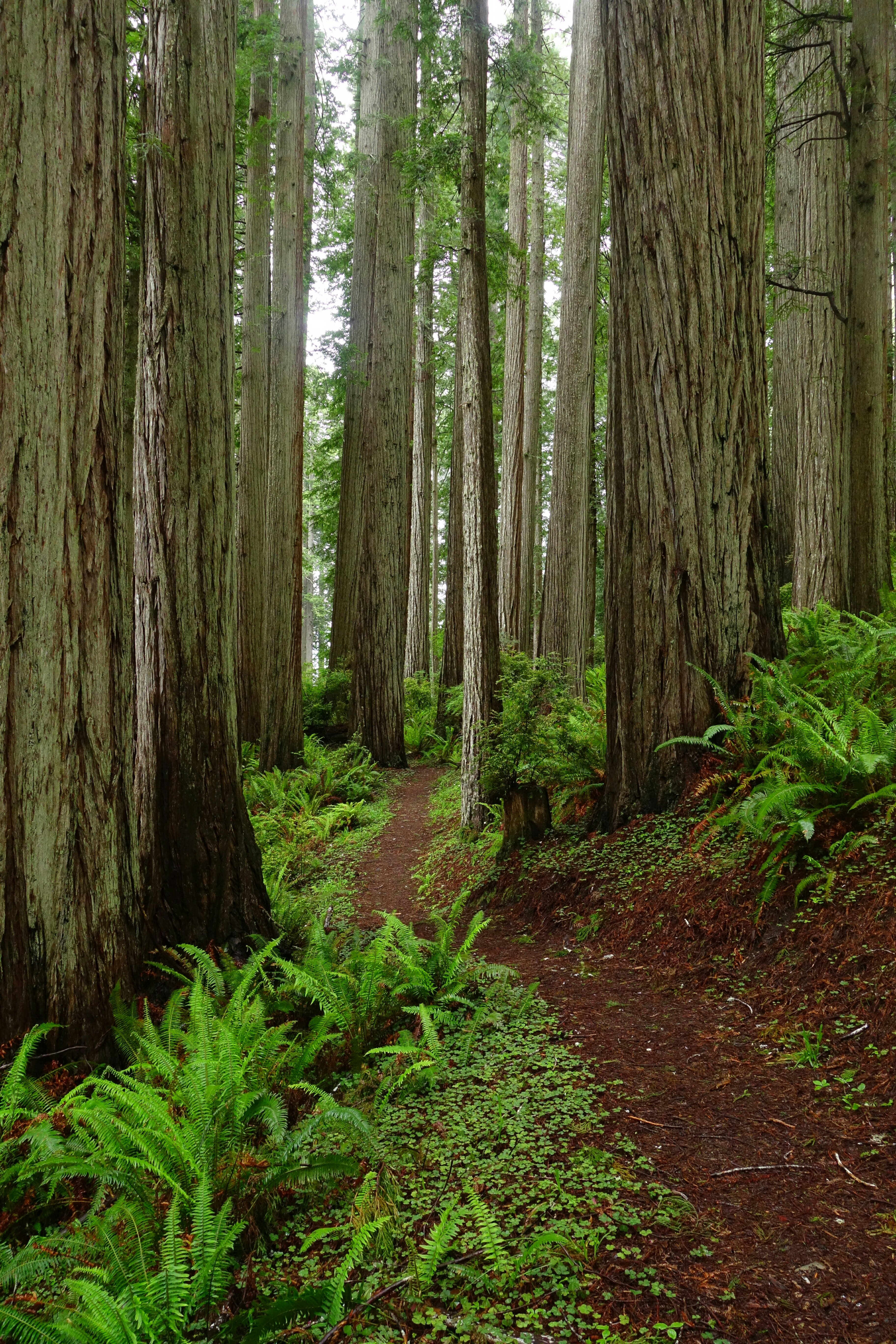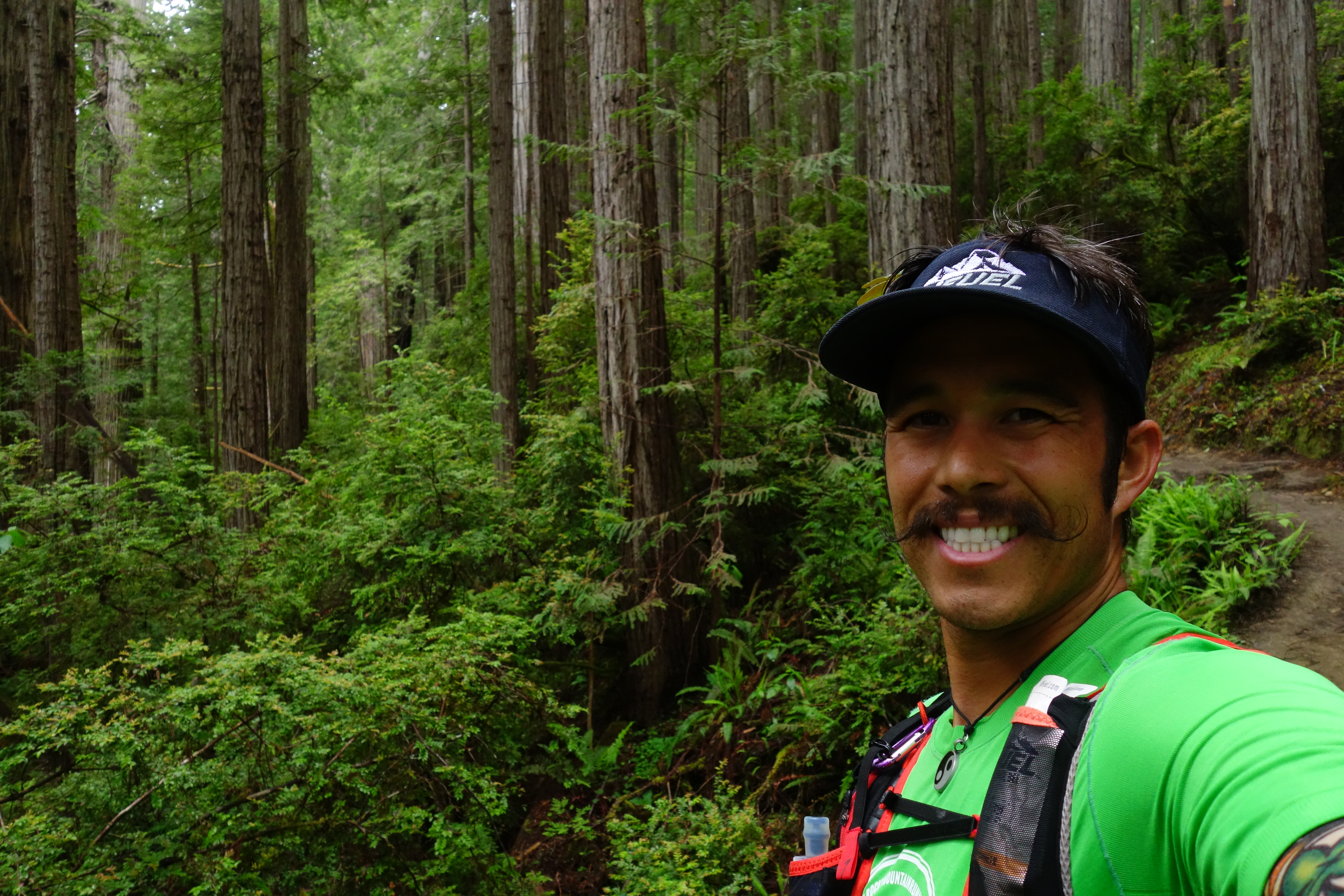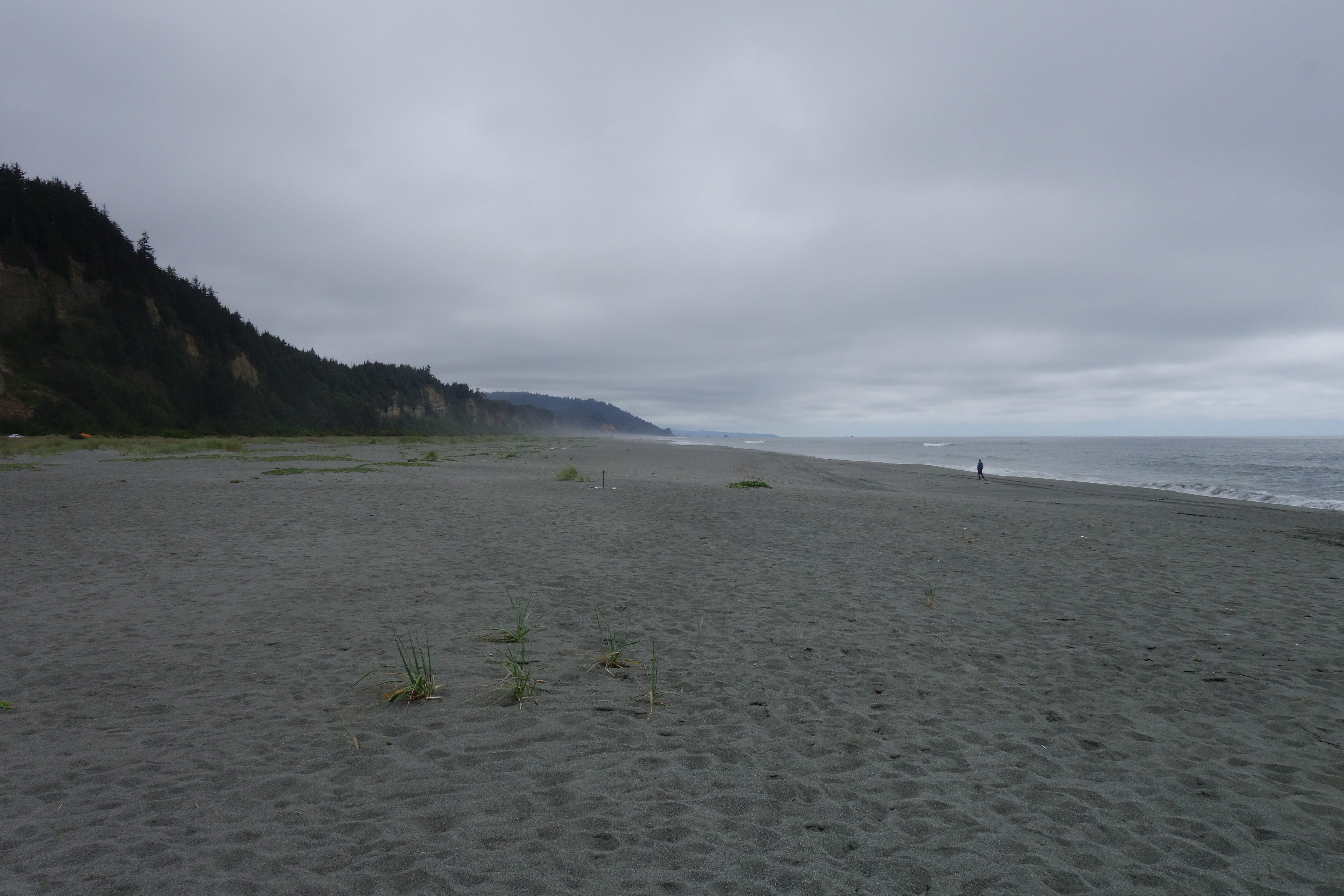 While I've had the good fortune to run in some amazing places, the run across Redwood National Park is at the top off the list for peace and tranquility. For me, running duff covered single track beneath the towering redwoods surrounded by a lush carpet of ferns and greenery sets my mind at ease. Of course if 34 miles isn't your style, the Berry Glenn, James Irvine and Miners Ridge trails make for fantastic short runs, and the hike into Fern Canyon is worth the detour. For those who have never experienced a redwood forest, more accessible areas can be found at Muir Woods, Redwood regional park and Humboldt Redwood SP (includes an amazing 25mi road ride/drive). These towering giants have been around longer than any of us, and hopefully will outlive all of us as well. A visit to the redwoods always provides me with a little perspective. Thanks to vfuel for fueling my ongoing stupidity and my mom for sharing in the adventure and shuttling me around so I could run this point to point route.